Manage episode 281914581 series 2852960
By
MonkeyButt Productions ACPN
. Discovered by Player FM and our community — copyright is owned by the publisher, not Player FM, and audio is streamed directly from their servers. Hit the Subscribe button to track updates in Player FM, or paste the feed URL into other podcast apps.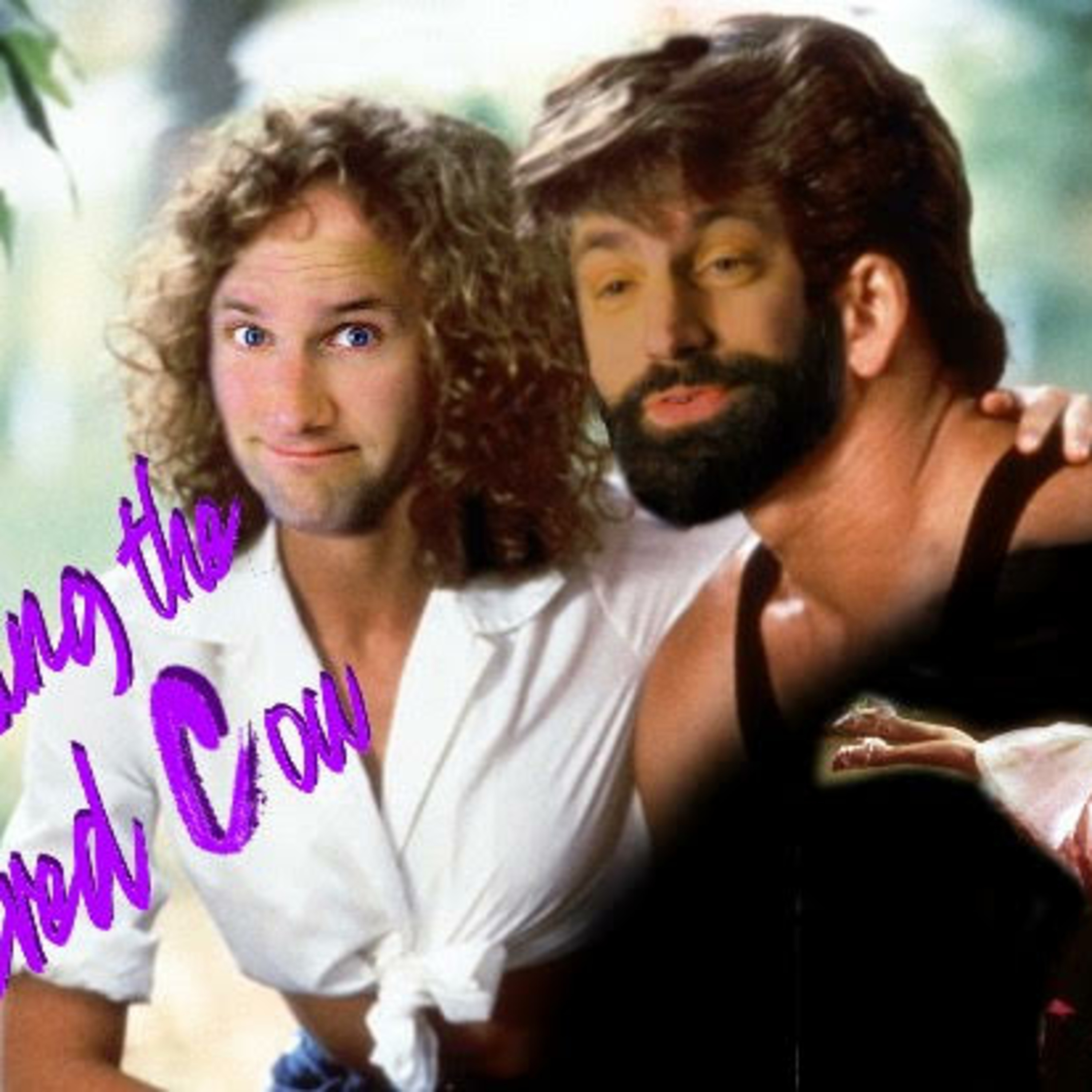 The turning point of the podcast is when @BehindtheRant came on to throw the Goonies into the guillotine. So we brought him back and he picked a woman that's going to trigger women aged 30-75...Dirty Dancing. That's right, David the Producer didn't have the time of his life with this film. But until this podcast, @KevinGootee never saw Dirty Dancing. @KevinIsrael_NJ thoroughly enjoyed having KG sit through this film. And the trio discuss when women ask about their number of sex partners. But can David go 2 for 2 convincing the boys that this film is worse than Wayne Knight's "comedy" in this film? Happy to announce Podcorn sponsored this episode so let's thank them! Explore sponsorship opportunities and start monetizing your podcast by signing up here:
https://podcorn.com/podcasters/
Sponsorship/advertising inquiries should be sent to guttingthesacredcow@hotmail.com THANK YOU again for your ongoing support. New contest: First person to get 5 friends to subscribe to our podcast gets a free shirt. Tag them on twitter/fb/ig and have them post them subscribing and the shirt is yours. It's NEVER too late to write us a 2 sentence review while giving us a 5 star rating on your favorite podcast platform! Make sure you're head over to
www.guttingthesacredcow.com
EVERY day to see new blog posts like our favorite movie quotes and sequels we want to see/didn't ask for. Also, check out our merch shop to grab a shirt, hat, mug, bag, fire extinguisher.
78 episodes