Manage episode 281914582 series 2852960
By
MonkeyButt Productions ACPN
. Discovered by Player FM and our community — copyright is owned by the publisher, not Player FM, and audio is streamed directly from their servers. Hit the Subscribe button to track updates in Player FM, or paste the feed URL into other podcast apps.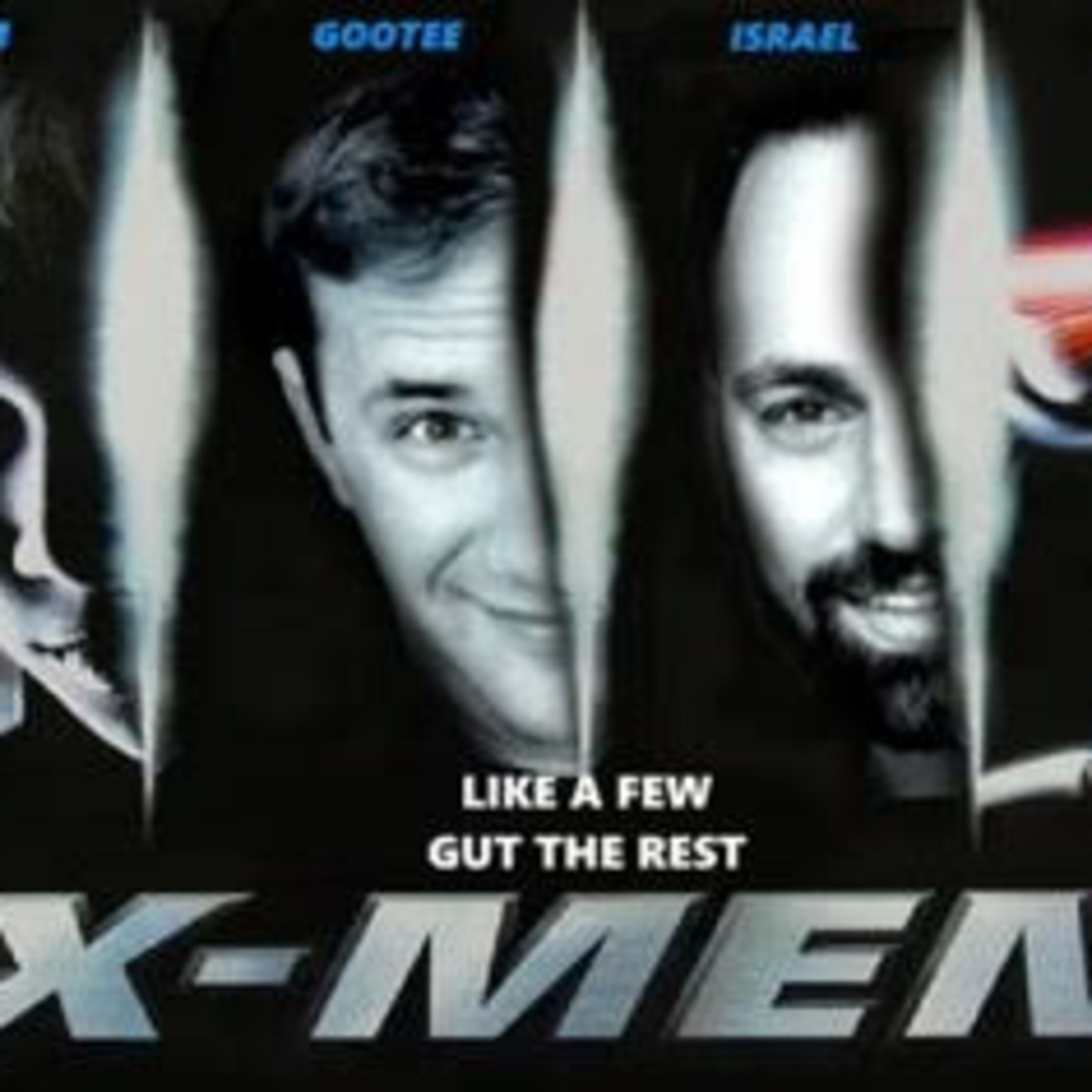 We seem to be on a real superheroes theme kick as @uptotask couldn't wait to join @GTSCpodcast to try and obliterate one of the early films (X-Men was not the first, Blade was) to kickstart the superhero genre. @KevinIsrael_NJ is an insane Wolverine fan; did he think the entrance matched the hype? And did @KevinGootee think this film was worse than Anna Paquin's "southern" accent? Only one way to tell.. PLEASE subscribe so the minute we release a new episode, you get it immediately. You guys have been awesome with the 5 star ratings and 2-3 sentence reviews. Thank you so much for your continued support and success. If you haven't done so, we'd love if you did us that small favor. EVER day, Monday-Friday on guttingthesacredcow.com we have new articles/think pieces...did I just say think pieces about a silly movie podcast? It's not like we're Time magazine. So come on over and check us out for some A+ toilet reading. And while you're on the hopper, go ahead and grab a shirt, hat, bag, mug, hoodie from our merch store. You can find us on social media at: Twitter, @GTSCpodcast @KevinGootee @KevinIsrael_NJ @UptoTask. We're on FB, IG, and Tumblr (if anyone cares about that platform) Also,
www.kevinisrael.com
and
www.kevingootee.com
Yet again, thank YOU for being friends. We truly appreciate all of the kind words, shoutouts, support, etc.
78 episodes