Manage episode 281914594 series 2852960
By
MonkeyButt Productions ACPN
. Discovered by Player FM and our community — copyright is owned by the publisher, not Player FM, and audio is streamed directly from their servers. Hit the Subscribe button to track updates in Player FM, or paste the feed URL into other podcast apps.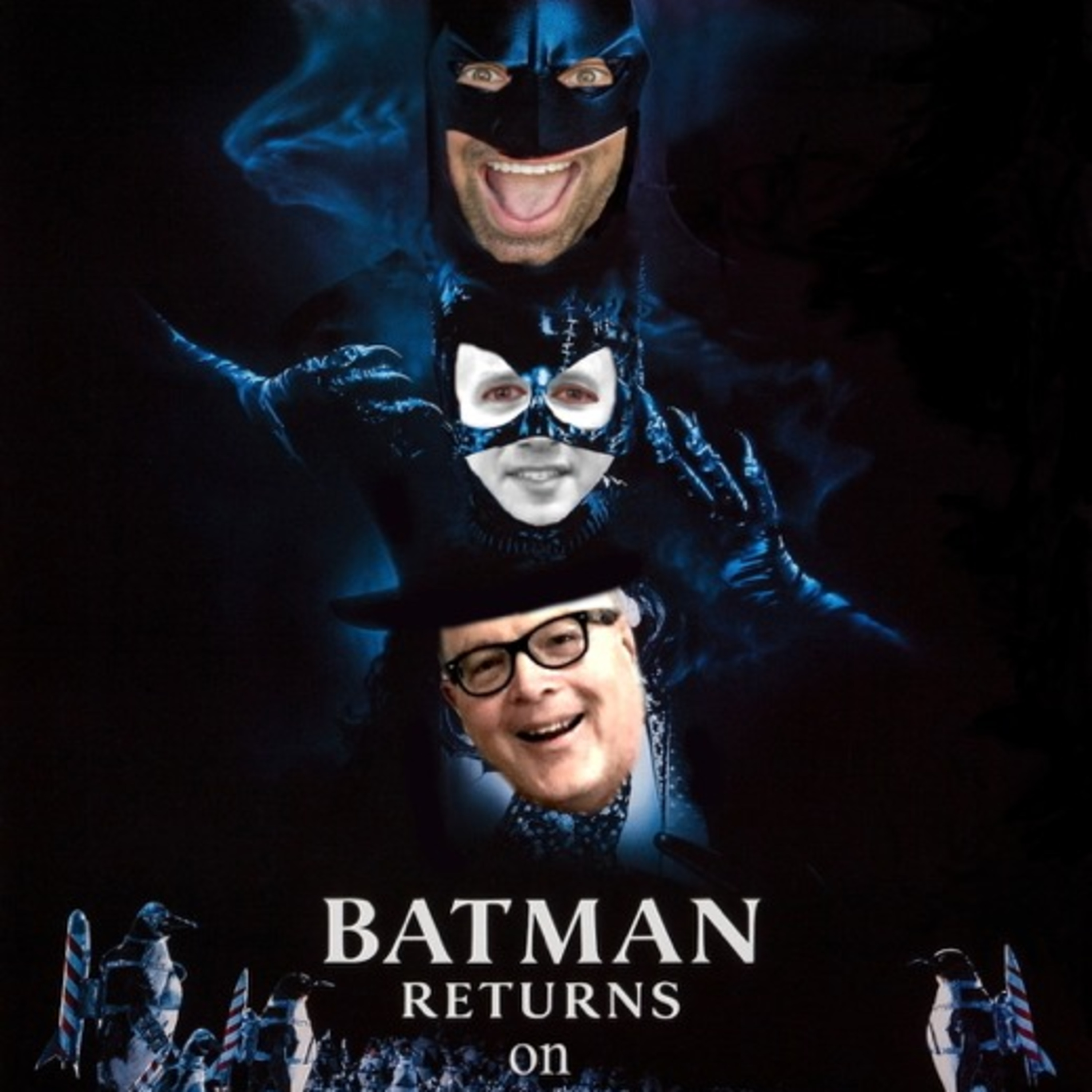 WOW!! @MikePrinceinLA (writer for the Simpsons and F is for Family) was NOT a fan of Batman Returns which is our 2nd Batman movie (we're not counting Batman v Superman) that we've done on our podcast. @KevinGootee wastes no time sharing his affection for the Simpsons and Mike tells us a great story about writing for the Simpsons movie and having to drop that nugget when he went to see the film in the theater. But does Mike convince KG and @KevinIsrael_NJ that the bat, the cat, and the penguin were just 3 cool ingredients thrown in a blender mixed with guano and cat pee? We can't thank all of our friends of the show enough. We appreciate every single comment, like, retweet, share, etc. PLEASE KEEP THEM COMING! PLEASE continue to visit
www.guttingthesacredcow.com
EVERY day for brand NEW articles. Need a new shirt, coffee mug, or tote bag for that vacation that you'll have to cancel due to Covid? We're giving a 15% discount to those who sign up on our mailing list so you can get something on the cheap. Take a pic with our merch and we'll GLADLY share it on SM. Please follow everyone on twitter, FB, Tumblr, and IG: @GTSCpodcast, @MikepriceinLA @KevinGootee @KevinIsrael_NJ We want to help YOU build your business and sell your service or product. Email us at guttingthesacredcow@gmail.com to get a hold of us.
81 episodes