Manage episode 270051815 series 2664227
By
2.5 Admins
. Discovered by Player FM and our community — copyright is owned by the publisher, not Player FM, and audio is streamed directly from their servers. Hit the Subscribe button to track updates in Player FM, or paste the feed URL into other podcast apps.
Low power x86 vs Arm boards, hard disk failure rates, and the intricacies of ZFS snapshots.
Plugs
Support the podcast on Patreon
News
Seeed Studio's Odyssey is a mini-PC for big projects and small wallets
Backblaze Hard Drive Stats Q2 2020
Free consulting
We were asked about ZFS on root, snapshots, and Jim's project called Sanoid.
TrueNAS from iXsystems
This episode is sponsored by TrueNAS from iXsystems, the number one Open Storage OS. See how TrueNAS can support your next storage project, whether it's just a few terabytes, all the way up to multiple petabytes.
See our contact page for ways to get in touch.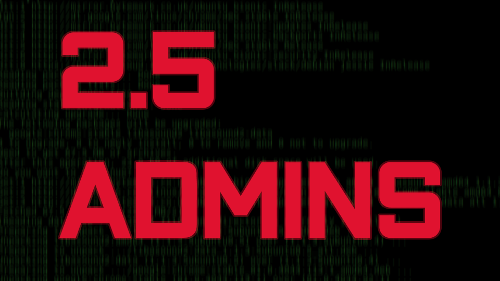 27 episodes