Manage episode 295559930 series 2885299
By
Lou Santini
. Discovered by Player FM and our community — copyright is owned by the publisher, not Player FM, and audio is streamed directly from their servers. Hit the Subscribe button to track updates in Player FM, or paste the feed URL into other podcast apps.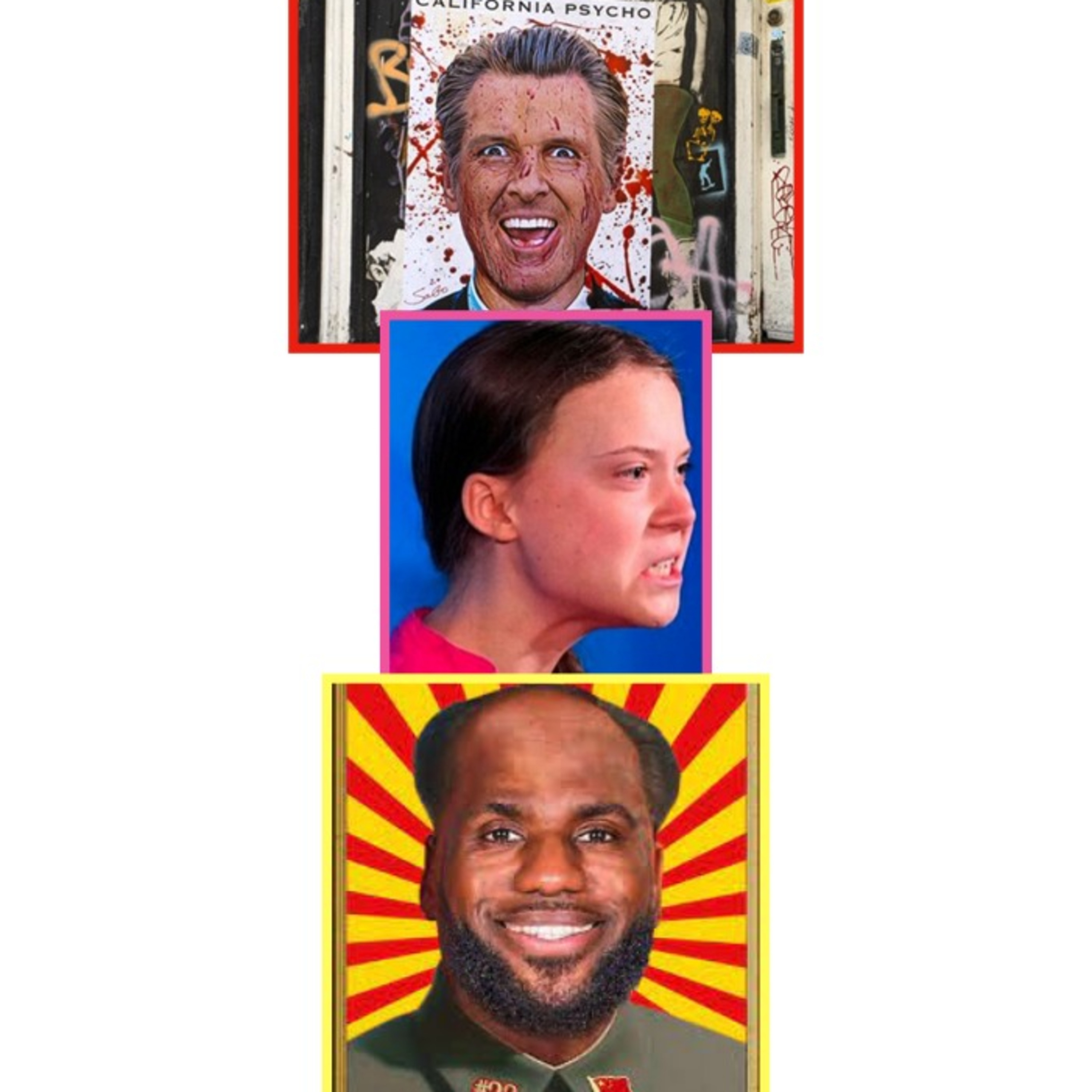 THIS WEEK:
*Pseudo-environmentalist, hyper-emotional, teenage attention whore, Swedish millionaire spaz, Greta Thunberg, has another nervous breakdown. And I break down her latest breakdown.
*Commiefornia just keeps getting Commie-er. And it's Pro residents have something to say about it.
*One of the worst cases of parental virtue signaling of all time.
PLUS:
*On "Off Topic": gas station pumps, Uber and Foo Fighter discrimination, LowBrain James, and movies that take place in the years 2020/2021.
*On "3 Pro Things": a breakfast food pick, a U.S. county stands up to corporate racism, and a disturbing, compelling must see movie.
Get the book!
https://amzn.to/2qWAOlz
Facebook:
https://facebook.com/lousantinientertainment
Instagram: @lousantini3
Website:
www.lousantini.com
YouTube:
https://bit.ly/3bxForB
LISTEN ON: ITunes, Spotify, Google Podcasts, Stitcher, Breaker, Pocketcasts, Overcast, Castbox, PlayerFM, PodOmatic, RadioPublic, Anchor, SoundCloud, iHeartRadio, Pandora, Deezer
75 episodes