Manage episode 302298378 series 2885299
By
Lou Santini
. Discovered by Player FM and our community — copyright is owned by the publisher, not Player FM, and audio is streamed directly from their servers. Hit the Subscribe button to track updates in Player FM, or paste the feed URL into other podcast apps.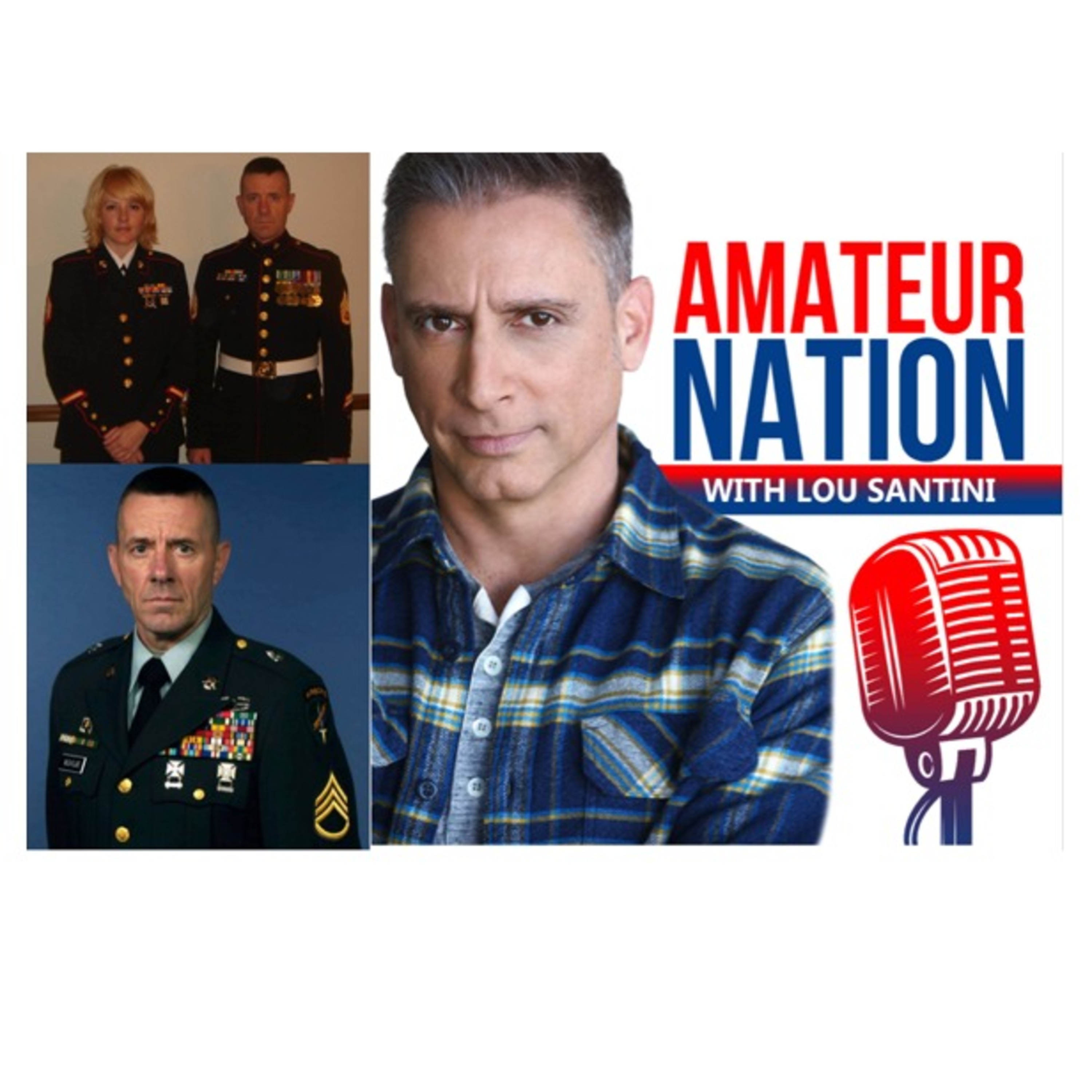 "SPECIAL: U.S. Marine, Sergeant Don Nicholas; Vietnam AND Afghanistan Veteran"
This certainly isn't the funniest episode I've aired, but it's probably the most important one.
This is a moving, eye-opening, THREE-PART interview with a soft spoken, gentle man who is as tough as they come; who has served his country as a Marine Guard at the U.S. Embassy in the Vietnam War (having been on the second to last chopper out), AND served in the Army for two tours in Afghanistan: Staff Sergeant Don Nicholas. Joining him is his proud daughter, Marine Sergeant Vanessa Anderson who served in the war in Iraq.
This rare combination of guests makes this episode extra special, and it's packed with brutal honesty and frank conversation, with first-hand accounts, and bold predictions for the future of America.
Discussion includes:
*What and why things went wrong in the Afghanistan evacuation
*Who knew and who's to blame
*Why we were forced out of Afghanistan
*What should have been done
*Who should be punished
*Lies told to us by the government about the military
*How this event affects our military
*How this affects America's and the world's safety
*The treasonous acts committed by our government
*The electric/hybrid car connection
*What the U.S. can expect next
*Who's really running the show
*Who could be President soon
Get podcast previews and other fun content every Thursday at 7 a.m. Eastern!
Subscribe on YouTube:
https://bit.ly/3wuyAWq
Get the book!
https://amzn.to/2qWAOlz
Facebook:
https://facebook.com/lousantinientertainment
Instagram: @lou.santini3
Website:
www.lousantini.com
LISTEN ON: Amazon Music & Audible, Anchor, Anghami, Apple Podcasts, Blubrry, Breaker, Captivate, Castbox, Castro, Deezer, Gaana, GooglePodcasts, IHeartRadio, JioSaavn, Luminary, Overcast, Pandora, PlayerFM, Pocketcasts, Podcast Addict, Podcast Index, Podfriend, PodOmatic, Podstation, Podverse, RadioPublic, SoundCloud, Spotify, Stitcher and TuneIn!
67 episodes