Manage episode 281914578 series 2852960
By
MonkeyButt Productions ACPN
. Discovered by Player FM and our community — copyright is owned by the publisher, not Player FM, and audio is streamed directly from their servers. Hit the Subscribe button to track updates in Player FM, or paste the feed URL into other podcast apps.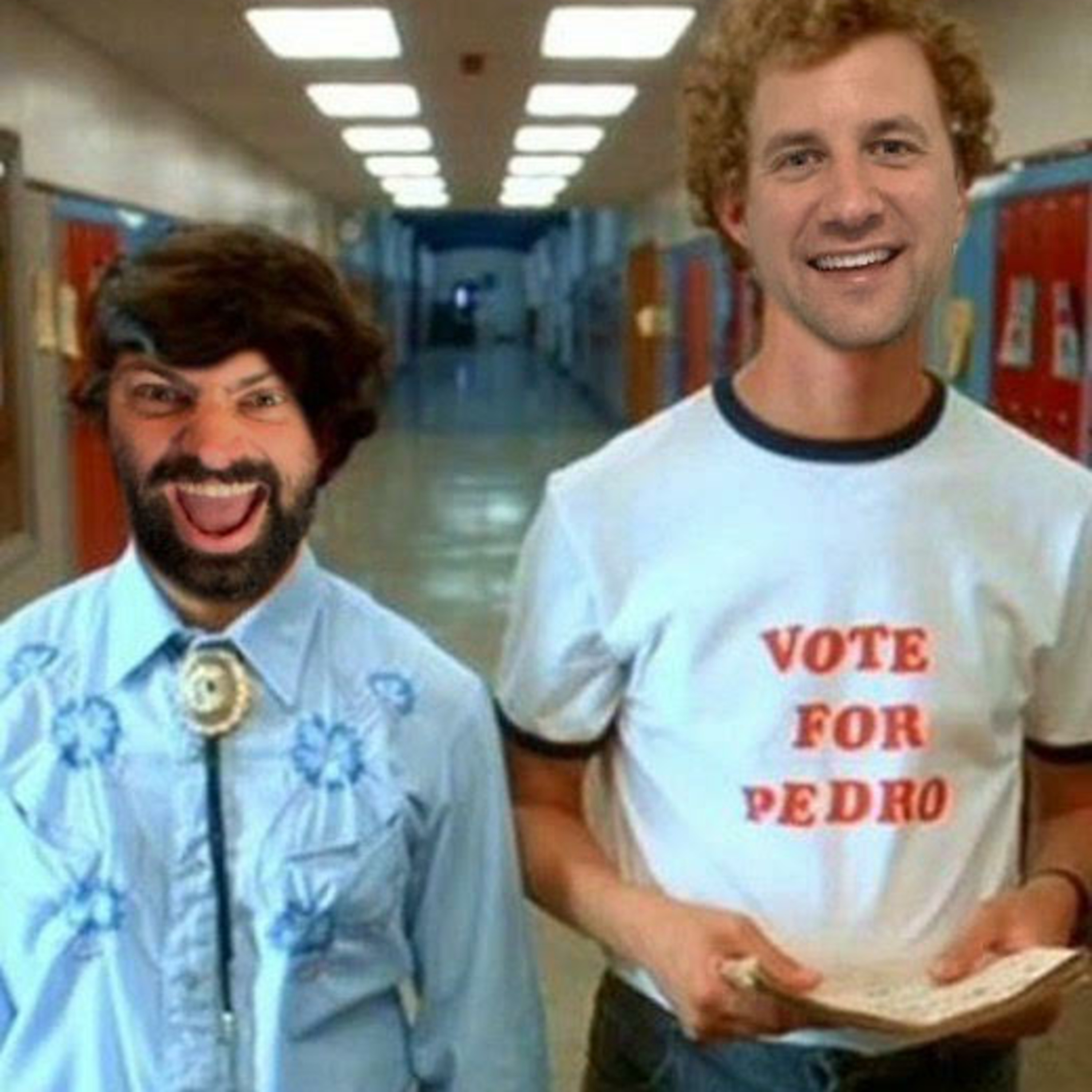 Next up in this podcast's crosshairs: a comedy that started off that inspired a TON of bad impressions as well as "GOSH" and "DANGS." That's right, Napoleon Dynamite has been selected by Zac Amico (@Zacisnotfunny from Real Ass Podcast, Zac's Midnight Spook Show) despises the story of a nerd and his buddy running for class president. Can Zac persuade @KevinGootee and @KevinIsrael_NJ that this film should disappear like the moon boots have? Or do the boys think a liger should maul Zac? LIVE SHOW TICKETS ARE ON SALE NOW! Joanne and Bill from the Mornin' show (Compound Media) are doing a tag team approach to join forces and attempt to sweep the leg of the 1984 classic, Karate Kid. Yep, the film that started the great thespian Billy Zabka's career. We're going to do it at the AMC theater in Clifton, NJ on 1/23/21. So if you're in the NYC tri-state area, come on out. You'll watch the movie in person with us and immediately afterward, watch us do the episode! Tickets now on sale at
www.guttingthesacred.com
or
https://t.co/UkwIhehJO0?amp=1
Sponsorship/advertising inquiries should be sent to guttingthesacredcow@gmail.com THANK YOU again for your ongoing support. New contest: First person to get 5 friends to subscribe to our podcast gets a free shirt. Tag them on twitter/fb/ig and have them post them subscribing and the shirt is yours. It's NEVER too late to write us a 2 sentence review while giving us a 5 star rating on your favorite podcast platform! Make sure you're head over to
www.guttingthesacredcow.com
EVERY day to see new blog posts like our favorite movie quotes and sequels we want to see/didn't ask for. Also, check out our merch shop to grab a shirt, hat, mug, bag, VCR, or hubcaps for a 1986 Toyota Corolla.
78 episodes