Manage episode 288009236 series 2606580
By
Jay Edidin & Miles Stokes
,
Jay Edidin
, and
Miles Stokes
. Discovered by Player FM and our community — copyright is owned by the publisher, not Player FM, and audio is streamed directly from their servers. Hit the Subscribe button to track updates in Player FM, or paste the feed URL into other podcast apps.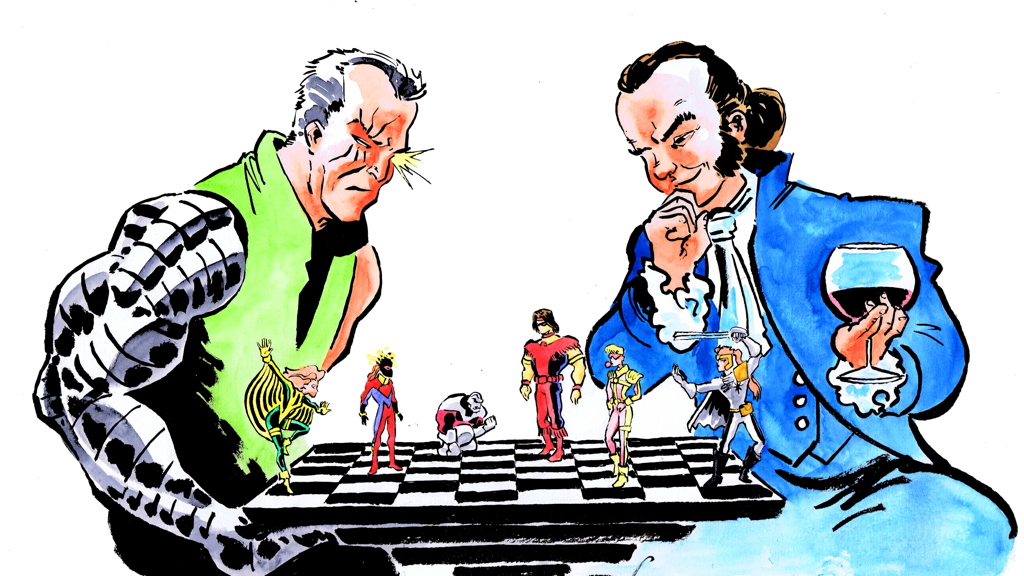 In which nobody's ages ever make sense; Sebastian Shaw catches up on villain speeches; nobody puts Louise Simonson in a corner; Tabitha Smith has a bad day; Gambit and Bat Manuel have a lot in common; and Warpath outruns Adam X.
X-PLAINED:
X-Force #49-51
Haircuts
The return off Sebastian Shaw
Stansfield
A series of kidnappings
Solar-powered superpowers
Attempted murder
Memories
Cable as an audience surrogate
Tabitha's new codename
The first Tick live-action series
Warpath's running speed
Risqué
What gravity sounds like
X-leisure activities
Magneto's human name/s
NEXT EPISODE: A Tale of Two Beasts
---
Check out the visual companion to this episode on our blog!
Find us on iTunes or Stitcher!
Jay and Miles X-Plain the X-Men is 100% ad-free and listener supported. If you want to help support the podcast–and unlock more cool stuff–you can do that right here!
Buy rad swag at our TeePublic shop!
422 episodes