Manage episode 302714839 series 1107309
By PLEASANT HILL COMMUNITY CHURCH. Discovered by Player FM and our community — copyright is owned by the publisher, not Player FM, and audio is streamed directly from their servers. Hit the Subscribe button to track updates in Player FM, or paste the feed URL into other podcast apps.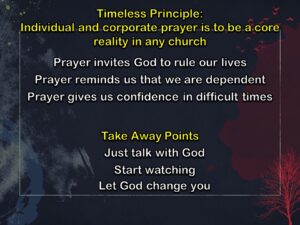 We continue our focus on prayer this week. We will look at several different aspects of what it looks like to make prayer a core reality in our lives both individually and as a corporate entity. Our prayer for this part of our Acts series is that each one would seek to make a small step of growth in their prayer relationship with the triune God.
The post Prayer: Our main line of communication (Part 2) appeared first on PLEASANT HILL COMMUNITY CHURCH.
420 episodes